Disney Cruise Line Fall 2022 itineraries are out!
Book soon, for as the ship fills up, the prices go up!
I can help your family travel the world with food allergies and have helped hundreds with food allergies sail Disney Cruise Line!
In order to book one, I will need your Castaway Cay level and number for those who have cruised before (see below), the number of adults and children with their ages, preferred itinerary and date (see below). If several staterooms are needed, I will need that info for each stateroom.
Click the image for a larger PDF version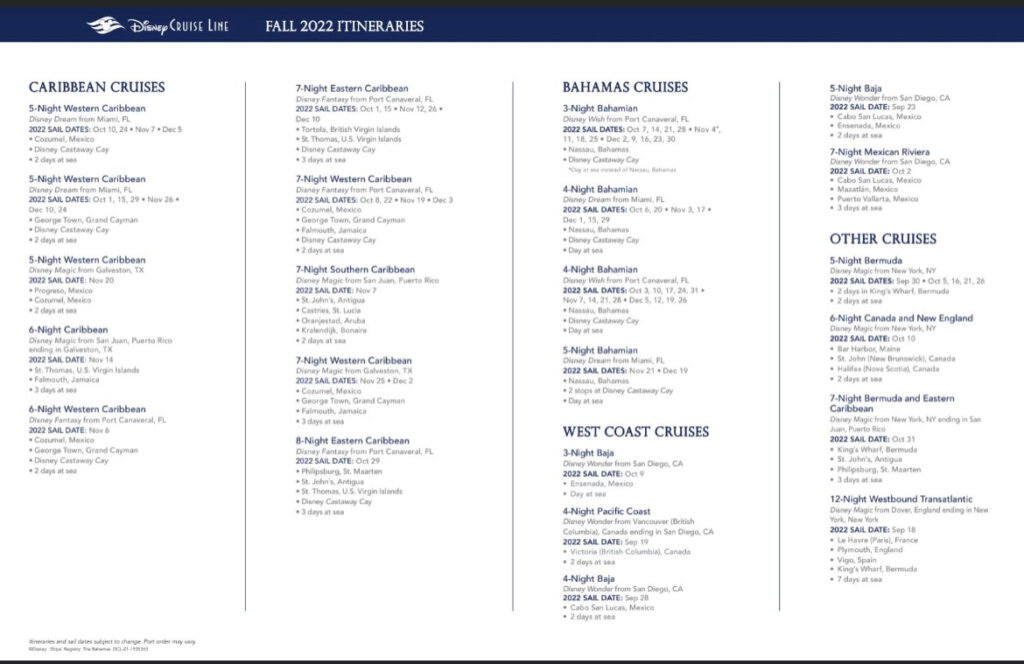 Let's plan some magic! Give me a few important details and I can send you some suggestions and pricing.