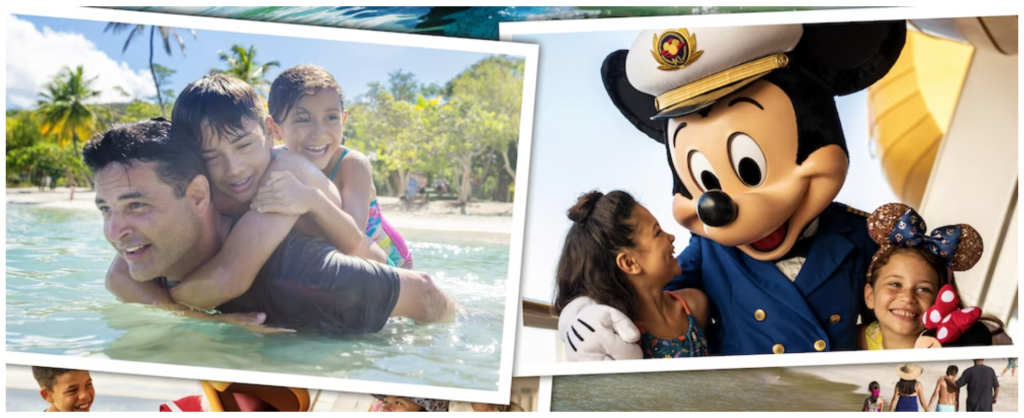 Sun-drenched beaches, saltwater adventures and magical moments await. In 2025, give your family an unforgettable post-holiday cruise sailing from Fort Lauderdale and Port Canaveral in Florida and Galveston, Texas, to tropical destinations in The Bahamas and Caribbean.
Drop anchor at one or both of Disney island destinations—Disney Castaway Cay and Disney Lookout Cay at Lighthouse Point—available on most Bahamian itineraries. Or choose to depart from San Diego, California, and explore dreamy destinations in Baja California and the Mexican Riviera.
And don't miss out on other incredible itineraries available for booking now. Embark on an epic voyage of a lifetime through the exotic South Pacific, to breathtaking Hawai'i or aboard the brand-new ship, the Disney Treasure, as it sails the sparkling waters of the Caribbean. No matter where you choose to sail from, magical onboard touches are yours to explore.
Browse the Early 2025 Itineraries today and discover how select Disney Guests can take advantage of advance booking windows before reservations open to the general public on November 6, 2023!
View the Disney Cruise Line early 2025 itineraries here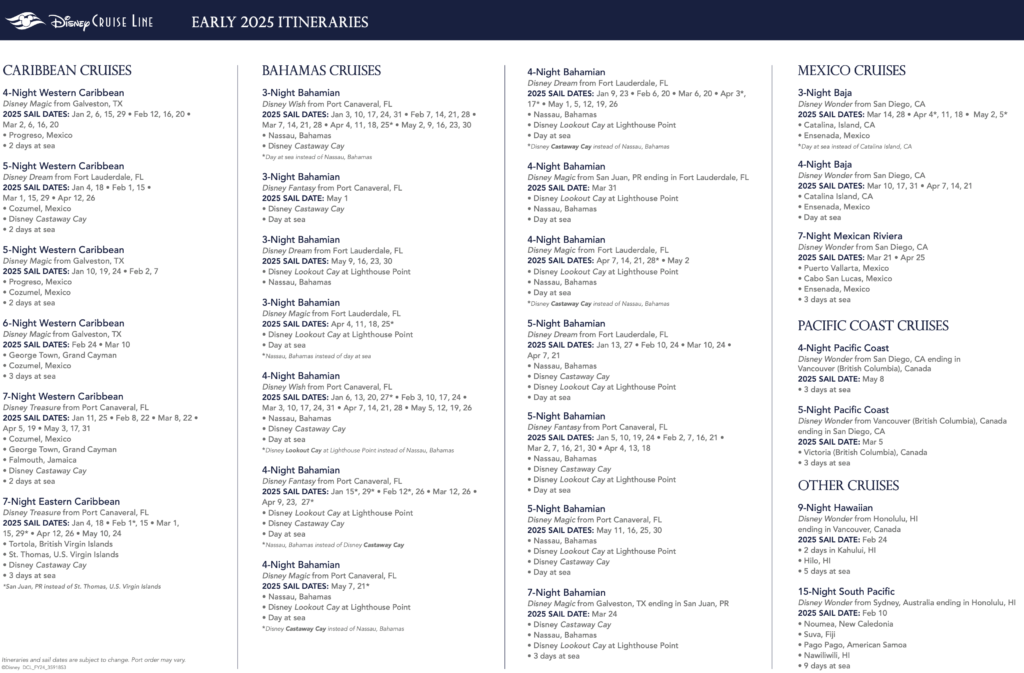 Please know that as the ship fills up, the prices go up.
So, let's book your family's cruise soon!
Early booking windows:
⚪️ Monday, October 30th: Pearl Castaway Club
Members
🩶 Tuesday, October 31st: Platinum Castaway Club
Members, Golden Oak and Club 33 Members
🔱 Wednesday, November 1st: Gold Castaway Club
Members
🪙 Thursday, November 2nd: Silver CC members, AbD
Insiders
🎉 Monday, November 6th: bookings for all guests
Let's plan some magic! Give me a few important details and I can send you some suggestions and pricing.